Injection Molding of Spacer for the Military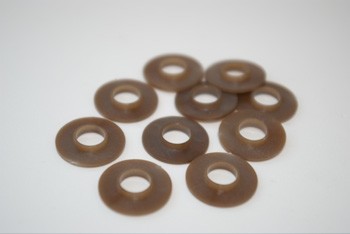 Customers in the military approached veejay plastic injection molding company to design a product that would meet military specifications. The product had to provide resistance against chemicals and water. It also had to maintain its stability and operate even in harsh environmental conditions.
After analyzing the requirements, Veejay plastic decided to create a spacer to meet the client's needs. They looked at PEEK as the thermoplastic resin as the main material. Finally, the 30% glass filled PEEK was chosen to create the spacer. The glass fibers in PEEK increases the flexibility of the resin while reducing its expansion rate.
Injection molding was used to form the spacer. Advanced injection molding machines were used to heat the resin to extremely high temperatures and then form the shape of the spacer. The resultant product was brown in color (thanks to the glass filled PEEK) and showcased high strength, stiffness, as well as stability.