Overmolding Titanium and Thermoplastic Resin for Custom Electronic Product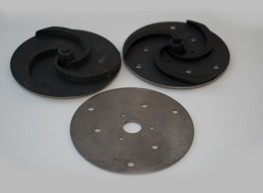 Veejay plastic injection molding company was contacted by a client who worked in the electronic industry. The client was looking at a custom product to be designed and built. The requirement was to create a product that would have a combination of a highly engineered plastic material over titanium steel.
After understanding the requirement provided by the client, Veejay plastic realized that a certain type of material would have to be used to meet the product's design. It would have to be easily moldable, yet have a certain amount of strength and impact resistance that would complement the titanium steel.
The Veejay plastic engineers decided to use a thermoplastic resin, as it can provide high impact resistance. The resin is solid in its natural state. This means that it can be remolded and formed to a desired shape. The engineers utilized the overmolding process, which allowed them to insert the titanium steel into the plastic during the molding process.