The Sensor Component for the OEM Industry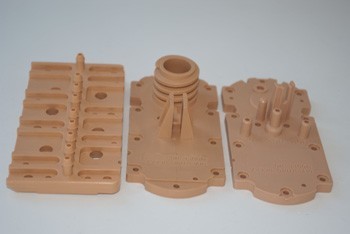 A customer in the Original Equipment Manufacturer (OEM) industry contacted. Veejay plastic injection molding company to design a specialized sensor component. The sensor had to be designed from a strong thermoplastic resin and would maintain a flat surface. The polymer also had to maintain its stability and stringent dimensions even in high temperatures.
Veejay plastic use nylon as the thermoplastic resin to manufacture the sensor. Challenge was to attain absolute flat surface, the glass beads were use as opposed to conventional glass fiber. Resulting parts was what the customer was dreaming about, Hence Veejay plastic added an additional satisfied customer to its portfolio.