Injection Molding of OEM Oxygen Masks for the Aerospace Industry.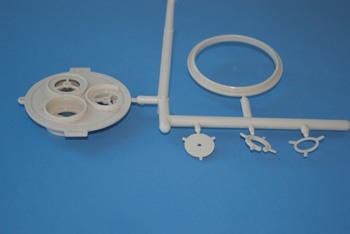 Apart from providing custom solutions to clients for specific applications, Veejay plastic injection molding company also offer various types of injection molding solutions. For the aerospace industry, Veejay Plastic provides the manufacturing of a variety of oxygen masks.
The chosen material of choice by the engineers – polycarbonate resin. Polycarbonate is known for its strength and durability. It provides a number of advantages including low scratch resistance, usability in high temperatures, and high impact resistance. Polycarbonate resin is also extremely transparent and provides better light transmission in applications.
The Veejay plastic engineers use specialized respiration molds to help manufacture the masks. The injection molding, allowed for the mass production of the masks over a short period of time. The engineers also have the capability to create oxygen masks in various sizes for children and adults.